Check Engine Light Service Reno NV
The Check Engine light — more formally known as the Malfunction Indicator Lamp (MIL) — is a signal from the car's engine computer that something is wrong. The light could indicate a costly problem, like a bad catalytic converter, or it could be something minor, like a loose gas cap. Our technicians will determine and fix the root cause of the check engine light, preventing any further damage.
Engine Service & Repair
Should you have any engine problems, from simple misfire to excessive smoke from the tailpipe, oil consumption, knocking or tapping sounds, low oil pressure, low compression, water mixing in oil, or oil getting into the air cleaner and/or radiator – American Auto Air can diagnose the issue and provide you with the options to get your vehicle running correctly again. Smart shoppers, like smart motorists, make better decisions when they are aware of all the options available to them.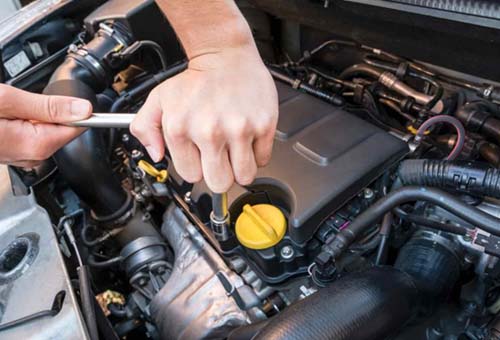 Should your vehicle need work, from a simple tune up to an engine exchange, American Auto Air and Repair Technicians can handle the job.