Preventative Maintenance
Lapsing maintenance on your car's fluid exchanges, dirty filters, bruised belts, and aging spark plugs can lead to bigger problems like busted-up radiators, slipping gear shifts, squealing brakes and/or engine failure. That's why routine maintenance is key to vehicle longevity and the true cost of vehicle ownership. American Auto Air and Repair, with its highly trained automotive technicians and and the modern auto repair Reno NV trusts, perform all recommended maintenance for domestic and foreign manufacturers, including:
Oil change
Cost of skipping: Potential engine failure
Brake maintenance
Cost of skipping: Expensive rotor or drum replacement
Belts and hoses
Cost of skipping: The tow to the nearest garage, and cost of replacing the belt/hose, plus any additional damage done when the belt or hose came apart
Spark plugs and filters
Cost of skipping: Damaged catalytic converter, failed emissions test, poor performance, engine misfiring during acceleration, hard starting, and poor gas mileage
Replacing timing belt at recommended intervals
Cost of skipping: Damaged valves and pistons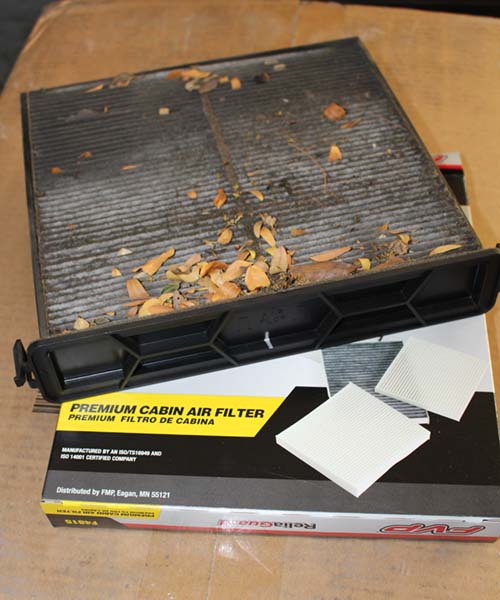 Suspension
Many people underestimate how important their car's suspension system really is. The suspension in your vehicle is not just there to make your ride less bumpy like some people believe – it is a major part of the safety of your vehicle and how well it stops and handles on the road. The suspension system affects your vehicle's steering, braking power, and stability – so it's important to have these functions inspected regularly and to replace parts when they become worn – and dangerous!
American Auto Air and Repair uses shocks and struts with a limited lifetime warranty. For your comfort and safety, we perform checks on and repair the following:
Tie rod ends (inner and outer)
All other suspension components
Steering
There is a lot going into the steering and suspension of your car and as such, there are many forces and angles that have to acted upon and maintained. If you notice any problems in the way your car steers or you feel any body or steering wheel vibrations, you should have it checked out by a car mechanic as soon as possible.
It may be time to visit American Auto Air and Repair if your steering wheel is doing any of the following:
It is getting more difficult to turn. This may or may not happen suddenly or get worse over time.
It takes much more strength to turn, especially when you are trying to park.
It is very easy to move and feels sloppy. It creates an uneasy feeling because it seems you have no control of your car.
It takes a lot of effort to turn. In fact, at low speeds you can hardly turn it.
As you are driving, you notice that you must constantly correct the direction of the car by turning the steering wheel, with the problem increasing at higher speeds.
Electrical Repair
Your car's electrical system consists of the battery, starter, and alternator – plus all the systems that utilize the power provided by the battery. The battery provides juice to the starter. Then, the alternator gives that battery the energy it needs to power your car. If one of these parts is not working, your car won't start or run correctly. Our expert technicians can perform an electrical system check to ensure everything is working properly. It pinpoints any problems that may occur with your electrical system. If our technicians find a problem, they'll let you know what they can do to fix it. We can curb any problem before it starts, so you won't be left stranded with a non-starting vehicle.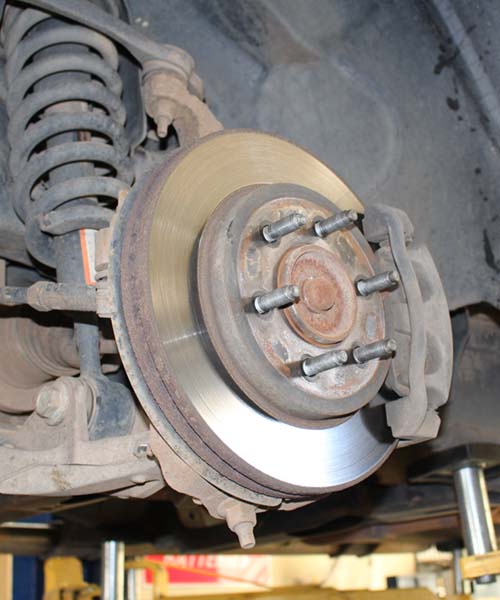 Brake Service
Our standard Brake Service includes:
Thorough brake system evaluation
Brake pad or brake shoe replacement
Resurfacing of drums or rotors on the serviced axle(s)
Wheel Alignment & Tires
We have established an arrangement with a major wholesale tire distributor in Reno to be able to provide the top brands at competitive prices. American Auto Air and Repair uses state-of-the-art, high-definition digital imaging wheel alignment technology, along with extensive training to ensure that all the vehicles we align are brought back to precise manufacturers' specifications.
American Auto Air and Repair sells tire brands BFGoodrich, Pirelli, Yokohama, Michelin, and many more.
Cooling System
Overheating problems may be caused by a low coolant level, the radiator being plugged, the thermostat being stuck, or other related common cooling system problems. Here at American Auto Air and Repair, we are prepared to handle any of these problems – and more. As auto technicians, we do not like to tell our customers that they need expensive repair work, especially if it is due to lack of proper maintenance. What we do enjoy are customers that get their regularly scheduled maintenance done, much like oil changes, cooling system service and tune-ups. Regularly scheduled maintenance gives our technicians the opportunity to look your car over on a regular basis for any fluid leaks or other first-tells of more serious issues.
Engine Repair
Check Engine Light Service Reno NV
The Check Engine light — more formally known as the Malfunction Indicator Lamp (MIL) — is a signal from the car's engine computer that something is wrong. The light could indicate a costly problem, like a bad catalytic converter, or it could be something minor, like a loose gas cap. Our technicians will determine and fix the root cause of the check engine light, preventing any further damage.
Engine Service & Repair
Should you have any engine problems, from simple misfire to excessive smoke from the tailpipe, oil consumption, knocking or tapping sounds, low oil pressure, low compression, water mixing in oil, or oil getting into the air cleaner and/or radiator – American Auto Air can diagnose the issue and provide you with the options to get your vehicle running correctly again. Smart shoppers, like smart motorists, make better decisions when they are aware of all the options available to them.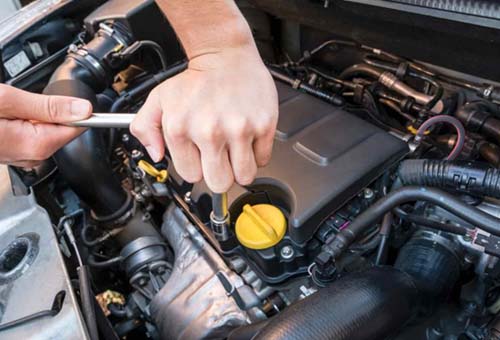 Should your vehicle need work, from a simple tune up to an engine exchange, American Auto Air and Repair Technicians can handle the job.