Car Air Conditioning Repair Reno NV
Many of the problems American Auto Air and Repair sees are caused by components of the A/C system that are either in the car, (vents and controls), or inside the dash, (doors and motors that open/close those doors) and are not addressed in a free inspection.
While another national chains' Free A/C Quick Check includes:
Visual inspection of air conditioner components
Outlet temperature analysis (what the temperature of the air coming out of the vents is)
Check system pressure readings
Recommendations of correct diagnostic service to troubleshoot area(s) of concern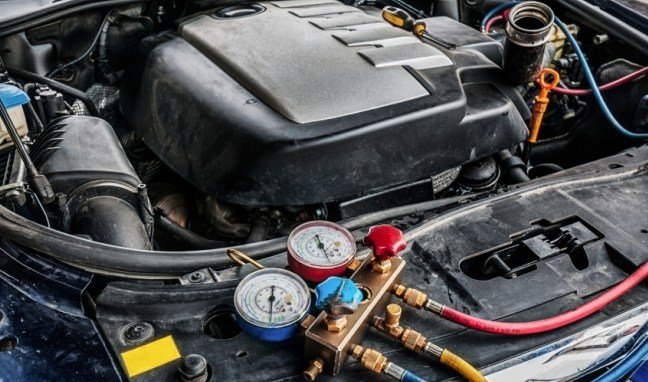 To determine if your air conditioning system is working as it was intended, it takes a Complete A/C System Performance Evaluation, to be performed by a trained technician. It should include checks of the following:
Vent Operation (Front and Rear)
Temperature Blend Operation (Front and Rear)
Cabin Air Filter/Air Flow
Running Pressures - Idle and At Speed
Analysis of Air Temperature at Vents Compared to Expected, based on Ambient Temperature and Humidity
Mode/ Recirculate Operation (Front and Rear)
Hoses for Correct Temperature, as well as Suction/Liquid Side/Discharge
American Auto Air and Repair's Air Conditioning Diagnosis includes all the above and more, and is completed by a highly trained and experienced technician. Having the data is not enough – the technician needs to have the knowledge and skills necessary to take that data and determine if the results indicate any type of malfunction.
If the technician finds any component of the system not functioning as it should, we provide you with an explanation of the problem and detailed estimate of what it would take to make your air conditioning system work like new.